If your online casino is host to Pragmatic Play , tables, and live dealer titles, then there is a high chance that you have access to the Pragmatic Play Drops and Wins promotion.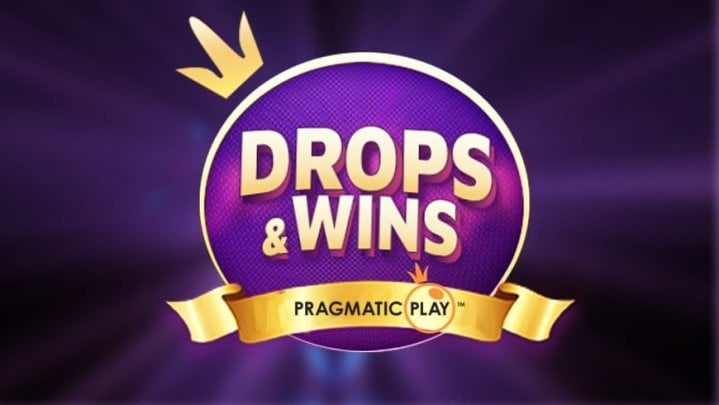 Pragmatic Play is perhaps one of the fastest growing iGaming brands. Since 2016, it has gone from strength to strength, releasing hundreds of video slot titles, a handful of virtual tables, close to 20 live casino games, and the brand has a growing line of bingo titles.
Currently, it is the slots and live table games that are the focus of its continuous Drops and Wins promotions, which we are going to explain in full below.
What is the Pragmatic Drops & Wins Promotion?
The Pragmatic Drops & Wins promotion pays out random wins to players playing on certain games. There is no trigger to win a prize. Winners land their surprise drop-in win at any time of the day as and when the system randomly picks a player at a slot or table at any time during the day. Pragmatic Play has divided its Drops and Wins promo into 2 parts to cover its main iGaming verticals and there are more than 28,000 monthly prizes paid out across both verticals.
Drops and Wins Prizes: A surprise and random cash or free spins win lands while you play)
Prize Pool: €1,000,000 monthly prize pool
Drops and Wins – Video Slots: €500,000 prize pool per month
Drops and Wins – Live Casino: €500,000 prize pool per month
Each of these prize pools is further split into 2 sub-promotions. There is €250,000 in 'Drops & Wins' cash and free spins prize drops per week, plus another €250,000 in leaderboard prize money for the tournaments. The same principle applies to live table games, minus the free spins, of course.
Cash Prizes & Free Spins with 0x Wagering Requirements
All prize drops come with 0x wagering requirements. This is because the promotion is not organised by the online casino, and it is not the casino paying you the prize. Pragmatic Play assumes all responsibility for paying out prizes and as such, every prize hits your real money balance.
Cash Prize: Some random prize drops pay out in cash. The first prize of every day is in fact a €1,000 payout. No matter the size of the prize, it will always credit your real money balance.
Free Spins: If you win free spins, these will be for a designated Pragmatic Play slot title or set of titles to go with them. From here, all winnings from those free spins will credit your real money casino balance. These free spins can actually be extremely valuable because if you hit a hot streak, the multipliers could be worth more than the top paying €1,000 prize drop cash payout. Imagine a 0.20 spin paying out a 10,000 multiplier!
If you are a new member and you win a prize drop, you will need to complete a KYC check to confirm your identity and that your casino account is legitimate before you can withdraw.
How to Qualify for a Pragmatic Drops & Wins Prize Drop
To qualify to win a 'prize drop', players need to opt-in. Usually, the casino will ask you to opt-in when you open a 'Pragmatic Drops and Wins' title. Once you have opted in, you are ready to win your random prizes. However, there are a few other prerequisites you need to meet.
Opt-in to confirm participation
Only play on games designated for 'Drops & Wins'
Make sure you meet the minimum bet requirements
Minimum bets to qualify for a random cash or free spins prize drop is € 0.5 per spin, while on the table games minimum bets are € 10 per hand, coup, or game round.
What Is a Pragmatic Drops and Wins Leaderboard Tournament?
Although the Drops and Wins promo is mostly about dropping in random prizes just for playing certain games, there is another side to the promotion, and it comes with some huge payouts to boot. These are the weekly Drops and Wins slot and table game leaderboard promotions.
Slot Leaderboards: Players spin the reels and earn points for wins
Live Dealer Leaderboards: Players simply bet on live games to earn points for winning
Earning points is done by winning multipliers and not the amount you bet. For example, if you win 20x multipliers, then you earn 20 points. This evens the playing field between high rollers betting €50 a spin and low-ball players betting the minimum to qualify. Whether your bet is €50 or €10, a multiplier win of 100 will pay 100 points, and as such the monetary value of the bet is disregarded.
There are several cash spots on the leaderboard, and those that are in the top paying positions when the weekly tournament ends are paid in cash with 0x wagering attached to the win.
Round Up Pragmatic Drops and Wins
The main concept of the Pragmatic Drops and Wins promotion is the random daily prize drops. These are cash or free spins wins worth up to €1,000. There is also a leader board promotion which pays out its prizes on a weekly basis once the tournament is over. Every month Pragmatic gives away €1,000,000 in cash prizes on live casino games and video slots. Every prize has 0x wagering attached so when participants win, the prize is paid into their real money casino balance. All you need to do to get involved is opt in and make sure you bet the minimum spin bet or live casino stake to qualify for the possibility of a random prize drop and for leaderboard points.